Are you an epicure? Do you like to check out the most happening food places of different areas? India is full of cuisines and delicious eatables. Amidst huge food variety, you can embrace amazing food items in the heart of India that is Delhi.
Of course, if you have always been of the view that Delhi is just a place of population and buildings, then you might not have explored the food destinations therein. You can relish the best food Delhi with amazing food packages. No matter whether you have a short visit to Delhi or a longer one, there are perfect packages that can make you experience the most tasty and popular food items in Delhi.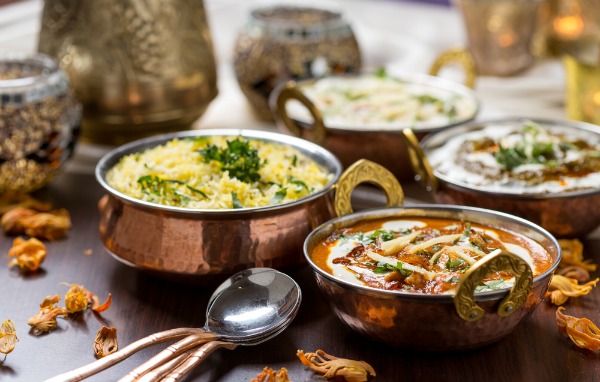 A Walk through the Delhi Menu
There are different places and spots in Delhi which cater exciting and scrumptious dishes. Once you try them, you are going to love them for the rest of your life. Whether you talk about old Delhi or New Delhi, there is variety of spots scattered with brimming food dishes for you.

Have you ever thought of a pleasant food tour amidst the hustle bustle of old Delhi? If not, then you must try out different scrumptious food items in Chandni Chowk. Once you experience the rich food variety of Chandni Chowk, you will fall in love with this place. In the parantha wali gali of old Delhi, you can get rarest types of paranthas. Whether you want sweet paranthas or salty ones, you can relish them all. For example, you can cherish aalu ka parantha, mirch ka paratha, mix veg parantha, carrot, radish, cheese, tomato paranthas and paranthas filled with any of your favourite vegetable. Similarly, don't forget to check out rabri ka parantha and many other sweet juicy paranthas.

Apart from paranthas, you can relish variety of chaats, tikkis, kachoris, and paneer ke pakodhe, pakodhe of all types, fruit chat, juicy creamy jalabis, and different types of Kulfis, bedami Kulfis with variety of flavours and much more. So, make sure you visit this food destination with an empty stomach.

Talking about New Delhi, there are also many spots which are on the list of foodies. For example, there can be nothing more exciting than munching on delicious pakodas and sipping tea. You can relish the most amazing pakodas on Sarojini Nagar Ring Road. There are different types of pakodas available like the Paneer pakodas and bread pakoda are just finger licking. Icing on the cake is scrumptious sauces along with the pakodas. This is just one place out of many places popular for rich and smacking food varieties in New Delhi,
Thus, you just have to explore food tours in New Delhi and you can get the best tour package for you. What are you waiting for; just give your foodie a treat with mouth-watering dishes. Who says that only rich people can get the best of food, in Delhi, scrumptious food items are available on the fingertips of everyone? So, just relish the best food items because every dish is going to be within your budget.