When you've been injured in a car accident, you find yourself overwhelmed by the stress of the situation and all that comes along with recovery. Between doctor visits and car repairs, trying to find a good lawyer can seem like an impossible task. If you're like most people, you don't even know where to start!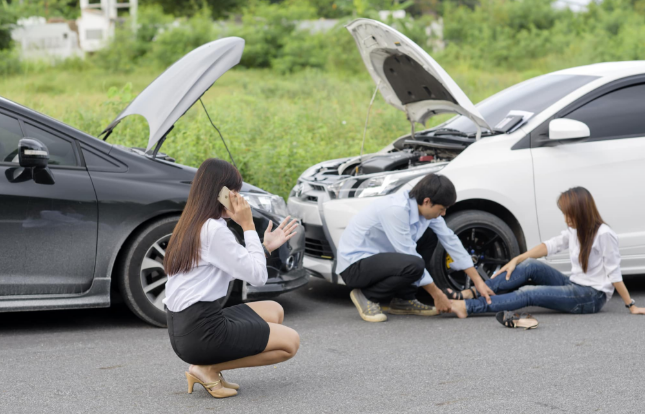 The First Step of Action
When looking for a car accident attorney in Miami, you should start by gathering the names of law firms within the area. You should also set up a meeting or "initial consultation" with each car accident lawyer in Miami that you're considering. During the meeting, be sure to take notes about each of the attorneys' abilities, cost, and legal strategy. After considering all of your options, choose the attorney that seems the most competent and able to handle your case.
Unsure of what you should even ask a Florida car accident lawyer when you go in for your consultation? We've put together a list of questions you should ask before choosing the perfect attorney.
Find Out About Their Background.
A good Miami car accident attorney comes with a solid background and experience working on similar cases. Here are some questions you might want to ask your potential lawyer about their background and experience:
-Where did you go to school and when did you graduate?
-How long have you been practicing law?
-Do you specialize in personal injury/car accident cases?
-What other types of legal work do you do?
-How many car crash victims do you represent in a typical year?
-Of the car crash cases you take, how many settle and how many go to court?
-Does my case remind you of any that you've handled in the past?
Find Out What They Think of Your Case
After you've explained what happened in your automobile accident, ask your potential Florida car accident lawyer what they think specifically about your case. For instance, ask them:
-What do you honestly think of my case?
-What kind of compensation can I hope to receive?
-What do you see working for and against my case?
-Will we need to go to trial?
-How long will this case take before it is completed?
Discuss Their Specific Legal Style
Each car accident lawyer in Miami has their own way of tackling a case. If you find one that's legal style matches your needs, you'll be ready to go after compensation! Discuss the lawyer's specific legal style by asking the following questions:
-What is your approach to taking on a new case?
-How do you deal with car accident cases?
-Will I make the decisions about my case or will you lead me?
Discover Who Will Handle Your Case
In some situations, the lawyer who talks to you during the consultation is not the attorney who will actually represent your case. To make sure you're getting the lawyer you expect, ask these questions:
-Will you or another lawyer be in charge of my case?
-Will I talk to you personally about my case or will it be an associate?
-Can I receive progress reports about my case?
-How much contact can I expect to receive during this process?
Ask Questions about Money
Lawyers are never free and you need to make sure you can actually pay for the services before an attorney gets started on your case. Ask the following questions:
-Do you charge by the hour or a contingency fee?
-Do I have to pay you if I lose my case?
-Is there a retainer fee?
-What is your estimate of my entire case?
Making Your Choice
After you've talked to the potential attorneys, consider their answers and which lawyer best meets your specific needs. When you make a decision, it's time to settle for that one law firm and start moving forward with your case.
Protecting your family. Panter Law will take care of your cases, you just take care of your family. Contact us!