Just as the internet and search engines are evolving rapidly, search engine optimization is also transforming itself to keep pace. As a result, the cost of SEO is also rising at a fast clip. The reasons why SEO is becoming more expensive explained: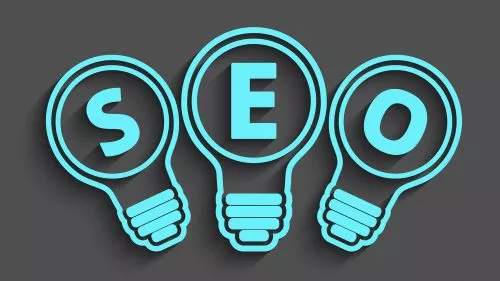 More Expertise Required
In the days when SEO first began to be implemented, Google relied more on the website's technical structure, keyword metadata, as well as,backlinksfor page ranking. Consequently, SEO practitioners also used to focus on those parameters in their SEO campaign. However, the SEO environment has changed dramatically with Google now being able to interpret the user's requirement better with the use of semantics. It is also now in a better position to decide the relevance of the sites linking to yours, the experience of the user, as well as, technical enhancements like mobile optimization and website loading speed.
SEO practitioners now need to have a more diverse skill set covering technical, as well as content. Unless they are technically sound they will not be able to tweak the site structure for better and faster indexing and enable Google to figure out the relevance of the contents so that it yields the most useful results for a search term. With so much expertise required, the days of relying on just one SEO consultant are over and now you typically need to be supported by an SEO team with its obvious impact on the price.SandCrestSEO, for example, offers various price points to its customers.
Need for More Agility
Earlier, SEO used to be relatively simple to strategize and implement and you did not have to differentiate between the scale of the websites or the sector it was operating in. Consequently, SEO was more standardized and agencies did not have to offer custom solutions. However, today, the situation is completely different and a universal SEO solution across industries will simply have no chance of success.
Every SEO campaign needs in-depth research of the business and its competitive environment that can be extremely dynamic. SEO too needs to be equally responsive as otherwise; you will be outwitted by the efforts of the competition that is also trying its best to stay ahead. An agile SEO strategy will keep your campaign fresh and able to keep up not only with your competitors but also with Google's constantly-changing algorithm. Attention to detail and extra agility will have its obvious impact on the SEO pricing.
More Sophisticated Analytical Tools
While there are plenty of SEO tools, you still need to know how to use them to your benefit. Despite the large availability of free SEO tools online, the best SEO tools like seoClarity or BrightEdge are pretty expensive. When you need to use a number of these tools, the cost of implementing SEO also rises significantly.
Conclusion
The SEO environment continues to become increasingly challenging every day requiring a lot more investment in skills and tools by SEO practitioners and agencies. The increasing cost is actually a reflection of the added value delivered to make your search engine optimization successful.