Facing a divorce is one of the most crucial and challenging phase anybody can face in their life. Very few of us has an idea about the legal procedures and the ups and downs due to them. Many of us may have listened to stories from the people we know about how distressing phase it is. How much money and time it takes to find the right attorney and then starting the procedure. Finding the right divorce Attorney is the prime key to having a less expensive divorce and fast paced process as compared to a long stretched process making it nothing less than an emotional nightmare. But if you are not aware of how to choose the right divorce attorney for your case, how will you figure out whether you are investing your time and money and expecting from the right person?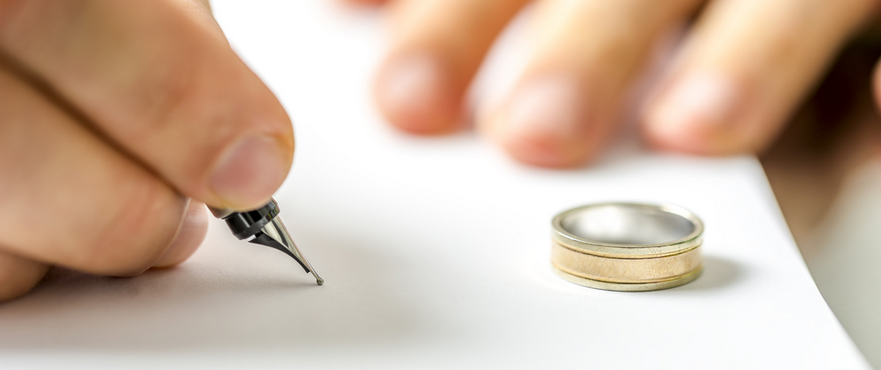 Follow these three simple steps to find the right divorce attorney for you:
Be Pragmatic: The very first thing you need to know is, the divorce is a process that will force you to dissolve your assets and figure out the custody problems. The main job of the divorce attorney is to represent himself to the best of his abilities to get a decision in your favor. They are not your therapist where you can show your frustration, anger or sadness. This is not their job. Since an attorney are very high rated talking about your sufferings is just a waste of time, and you may have to pay a huge sum for that. So be practical about the role of an attorney you are hiring, and what are your expectations from them.
Know what you want: Before you hire a divorce attorney, look if any of the traditional litigation alternatives can work for your case. If the alimony and the custody of the children are not an issue, you may consider appointing a mediator, who may negotiate on the clauses of the divorce. Mediation is the most cost effective way to get a divorce. Only when mediation does not work for you should you hire a divorce attorney. You can even choose a collaborative attorney. A collaborative divorce focuses on preserving a co-parenting relationship. A legal trial is the last option anybody can choose. There are cases when nobody is ready to compromise, so you will have to figure out which attorney will help you the best.
Search at least three attorneys who have a good track record: Do not ever make a mistake of hiring the first lawyer you meet. Not everyone is the same. Look for at least three attorneys who can takes your case. You need a lawyer that specializes in the family law and who has an experience handling the similar cases. An ideal attorney is the one who has the knowledge about the legal procedures, good communication skills, and a nice negotiation power.
Divorce is an extremely emotional and a personal issue. The process and the result can create a huge impact on your life. Nobody can give you a guarantee in this process. If you follow the simple steps stated above you may find the right one who fits your needs.