Retirement is inevitable and is expected to come at a certain point in one's life. In the United States, the average retirement age is 66 years old for both men and women. Once an individual reaches this age, they usually cease to work. Some would spend part of their retirement benefits or savings on taking trips abroad and on doing certain activities which they never had the luxury of time to do while they were employed. Yes, happy times. But what happens after these?
After retirement, it is ideal to create a balance between doing the things you love and earning income so you have money coming in to replenish what has been used to fund your trips and hobbies. The good thing about today's technology is, you can now earn passive income from anywhere in the world. A lot of the things you need to do can be done virtually in the online world. Let us take a look at the many possibilities for passive income which are available to you after retirement.
Invest on Rental Property
Instead of spending most of your retirement savings on vacation, try investing on rental properties, so that you would still be able to earn passive income even when you are on vacation. Try putting investments on properties that are near the main cities. It can be a flat or a two-floor apartment, and you can have it rented on a monthly basis. It is important to never lose the idea of doing smart investments because after retirement, your savings account won't grow on itself if you keep spending them away. Enroll your bank account online so you can easily check when rent payments are paid.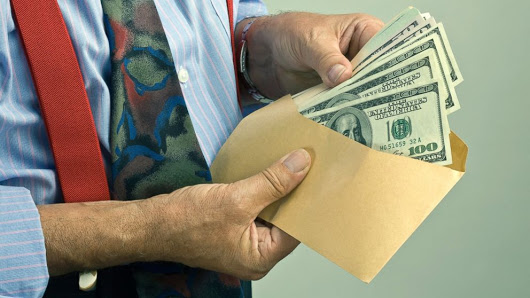 Build an Online Course
If you are in line with a certain craft or industry, try to build an online course and use it to make a living online. You don't have to be a techie person or a web wizard to build one, all you need is the right syllabus to setup and the proper learning management system or LMS, and you are good to go. You can do this while you are on vacation, or on weekdays when you are not fully occupied. Once you are done with building an online course, just let it sail and let passive income go your way.
Get into the World of Entrepreneurship
It would be a good idea to use your retirement savings to put up your own business. You can either purchase a franchise or build your own business from scratch. Invest in something you love. For example, if you love playing music, then you might want to create an online store where you can sell musical equipment. If you are into photography, you can create your own stock content library, and sell stock photos online. This might get you out of your comfort zone, since retirement is time for rest, but with the right mindset in smart investment, this will keep you moving forward.
Retirement may be the perfect time to go on vacations and do all the things you were not able to do when you were still working and trying to fund your kids' education and your home mortgage, but it is always important to invest properly so that you would continue to earn income. Whether you invest on rental property, build an online course, or put up you own business, the bottomline for all these is continuous passive income which will enable you to enjoy your retirement more and for a longer time.
Michelle Gonzalez has been writing for SMEs across the United States, Canada, Australia and the UK for the last five years. She is a highly-experienced blogger and SEO copywriter, writing business blogs for various industries such as marketing, law, health and wellness, beauty, and education, particularly on e-learning platforms such as www.teachable.com.