Outbound call centres serve to be one of the biggest platforms for numerous countries to outsource their major services and entice their customers. Countries like Australia, United Kingdom, Philippines, and Germany lead in outsourcing their services and collect a huge amount of revenue from the outsourcing business.
Large business enterprises deploy their own flexible and low-cost call centres, in order to improve customer service experience. When a targeted audience call for any guidance, they are assisted with the same repetitive scripts and functionalities. Irrespective of all the hard works done to resolve an issue, agents still experience a wide range of negative feedbacks. This can be due to various reasons:
1). Lack of suitable apparatus
2). Untrained agents
3). Lack of time, resources, and capitals
4). Lack of supervision or
5). Unable to provide a satisfactory explanation to the customers
To provide your customers with wonderful and mesmerising experience you need to be smart enough to understand their basic need. And this requires highly skilled agents and managers. Therefore, it is even better to collaborate your services and products with a highly skilled third party agency.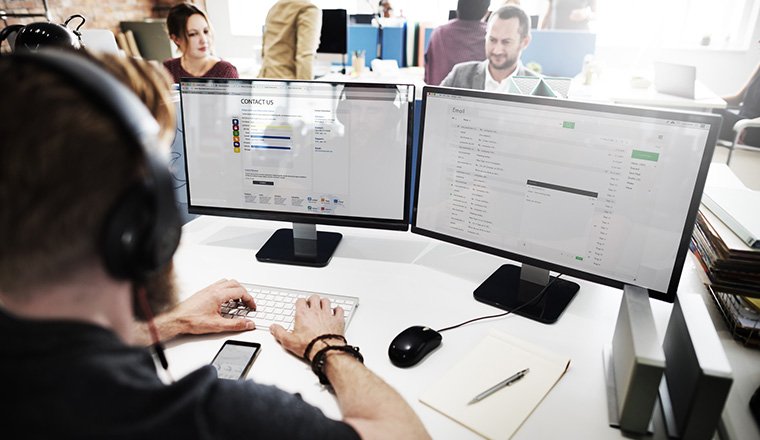 Every business enterprise requires an outsourcing party that is easy to handle, approachable, social, and flexible enough when issues like scalability arise. These aforementioned factors can be achieved if executed properly. Pinning down some of the call centre thoughts and considerations for any business agency:
1). Give your customer the most appropriate and convincing solutions:
Business enterprises usually provide their own call centre assistance. While they possess a limited amount of internal resources, reliable outbound call centre provides a robust end-to-end call centres solution with the most useful and enticing solutions. It is easy to integrate with the third party agency because they take full responsibility to achieve customer satisfaction, while you can focus on the core competencies and in-house assistance.
2). Automation:
Providing a satisfactory solution to a customer requires seamless effort and dedication. Also, you need to have equipped resources and tools to automate the repeated process, as per day targets are pretty huge.
A business firm that incorporates certain automated features in them are; monitoring, proper process execution, call analysis, and activity logs. These automated technologies if executed properly and in proper ways can improvise and simplify the high-costing process to a great extent. Also, these technologies can help in facilitating the everyday heavy processes.
3). Service Must be Customisable:
An entrepreneur should be very clear before collaborating with the third-party service. An outbound call centre should be modified intellectually in order to understand the business needs clearly. These requirements should be analysed in such a way that they match up to the needs of the business enterprise, or else it will be a waste of the enterprise's resource and time as well. Also, these services should be compatible with the business platform in a cost-effective manner. And in order to adhere to a customised process, the enterprise must clearly understand the importance of customer services and solve any customer related issues as early as possible.
4). Include refinements:
The outbound call centres are very particular about the brand name and reputation of the company. In order to maintain that reputation, a contact centre performance should be organised and managers should ensure that everything is going as per the given directives. Continuous improvements should be emphasised by collecting and analysing the feedback received from the customers. As these feedbacks can serve to be a game changer in any outbound call centre, it might help agents to gel well with the customers, thus increasing the efficiency and profitability of the call centres.
5). Knowledge in a Specific Position:
In order to enhance a contact centre brand name, every agent should have an extensive knowledge of a particular field. Their experience in any particular field matters.
It is difficult to engage each member of a particular group if keeping their preferences in mind. As each particular person has some of the other peculiar choices, one cannot fulfil everybody's desire. Therefore, it is essential to have a qualified experience in a particular field in order to provide excellent customer support. Because if you have an extensive knowledge of a field then only you can answer each and every little query of a customer.
Conclusion:
Be attentive while choosing any particular enterprise to venture with. An understanding and appropriate enterprise can significantly reduce the customer service responsibilities, and help business entrepreneurs to concentrate on their core activities. Thus, helping them gain an excellent brand image with innovative customer service.a