Haulage of goods/freight  from one place to another may not be as easy as often assumed, especially when it has to do with the movement of freight between two countries. A business which involves mostly the importers and exporters.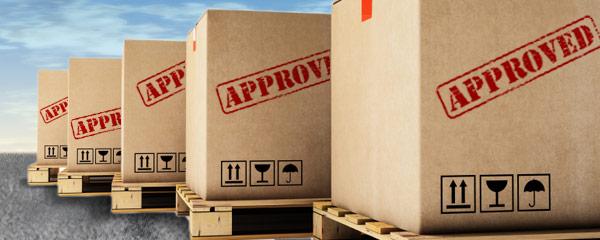 It's obvious and clear enough that exporters also have their share of problems and challenges in their quest to transact and execute their own daily businesses and realize some good remunerations. Sure, but in the same vein, the importers also pass through various difficulties to achieve the same cargo changes. If you're an importer, becoming more enlightened and practical is better than being theoretical. Know the loopholes, study the leakages and every possible way you will drop into a big disfavor, and work to prevent them while the time is at hand. Here is a checklist of the common problems in the importation industry, why you may fall a victim, and why you should start planning to avoiding them.
Custom Clearance: You must have heard a  lot about custom clearance problems and how so many importers have been frustrated over time. In order to avoid unnecessary delay in custom clearance processes, you will need to provide an updated and genuine information on your container to the customs brokers (aka freight forwarding agents). These clearance are miscellaneous documents which contains your goods and shipping information. Another credential in the series is your shipping manifest, do endeavor to present them whenever it is required by the custom officers, else, they'll believe you're in to con them.
Freight Damage: A lot of business owners get so furious and mad at this stage, especially when the damage done is a massive one (which is always sure to be, but totally dependent on nature of ). But nonetheless, there are countless number of ways you can shield yourself to avoid falling into this kind of problem. Always evaluate your container before final release, ensure that fragile goods are adjusted properly. Lastly, the use of professional loaders to load up your container.
Missing Documents: Ensure such does not happen, missing out on one document or the other would simply cause a massive damage to your reputation. In the sense that your freight may be halted and delayed. In shipping business, the original B/L's are one of the most important document that you can afford to miss out on.
Strike: Strike is one familiar phenomenon that you can't afford to manipulate whenever it occurs, it hits virtually everyone in the circle. And thus, affecting businesses and economic activities. If you're unfortunate to meet with a striking break at your cargo destination country, not to worry, just in a jiffy and all will be cleared.
Custom Refusal
Custom officials may be strict at times, there are several occasions your cargo will face setback from custom officials for some undisclosed reasons. Sometimes, when they're not cleared on one issue or the other, your freight may be halted pending the time they're satisfied with their verifications.