The food manufacturing industry is one of the most important industries out there and this is why it becomes very important to maintain its sanctity. No matter how many times you check manually to ensure the quality of food. Besides, it's too much work and it is costly! A tiny mistake in food manufacturing or packaging can cause many potential health issues among consumers. Even a minor case filed against the company can cause a lot of reputation damage. As such the food manufacturing industry needs an efficient food traceability system that can play its part without costing much.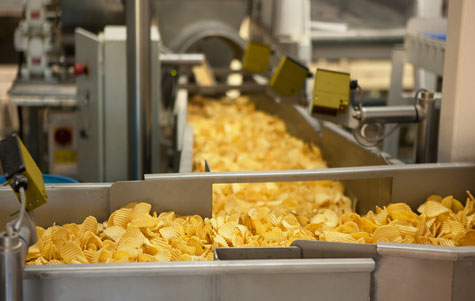 With the current evolution in technology, every industry is benefiting from automation and other solutions. The same holds true for the food manufacturing industry too! A food traceability system is made up of software and hardware elements that help you to track the quality of ingredients consistently and helps you to eradicate any chances of loss. Besides, you need an assertive system in place to ensure that you follow food safety guidelines.
Choosing the right food traceability system for your company can a bit difficult as there are many providers in the market. You can look for many things such as reputation, experience, enlisted clients, etc. in a company before hiring them for your food traceability needs. There are many benefits to a good food traceability system.
Benefits Of Food Traceability System
Avoids Any Legal Issues
This is one of the most important benefits of a food traceability system. In case that, a customer files a case against your company for not following food safety guidelines, a food traceability system allows you to present a step-by-step procedure in court. In case of any audits by BRC and such authorities, a food traceability system makes it easier to present the concern and cautions your company takes, at every level of the manufacturing process.
Improved Efficiency
Using good food traceability software, you know what's happening at each level in your company. This helps you to point out flaws, if any, at any levels and eradicate it before it causes any damages. This improves the overall efficiency of your company. Besides this, it becomes easier for you to plan any upscaling of your business and execute it efficiently.
Improved Food Safety
It is not just about following guidelines and coming out of without any flaws; food safety is a much bigger concern. Foodborne diseases can be very harmful and this is why it becomes very important for the manufacturing companies to take the necessary steps to ensure the quality of food in their company. A food traceability system helps you to not only track the food ingredients but also makes sure that any cases of potential food poisoning are checked and eradicated beforehand.
Better Inventory Management
This is one of the important role played by a traceability system. It helps you to track the items in your inventory and fill the requirements whenever required. This means that your company operates without any delay. This minimizes your efforts and maximizes the production of your company while maintaining the purity of it all!
Easier Insurance
It is very important for businesses to get insurance that can cover their losses in case of a tragedy and the insurance companies make sure that a company is perfectly safe before offering them insurance. A food traceability system convinces insurance companies of your care of caution at each level of food manufacturing and processing. As such, your company gets easy insurance ensuring financial safety in cases of loss.
There are many such benefits of using a food traceability system in the food manufacturing industry. Electronic traceability is a better option than doing it manually and this is why it becomes important for the food manufacturing industry to use traceability software to a great extent. Always make sure to do a background check on a service provider before hiring its services. Hire a food traceability system provider today!