Going to your favorite hair salon in Miami means a lot of different things. You could get your routine maintenance at the hair salon, change your style or transform your look for this season. Whatever your plan is, there is one essential thing you should always avoid: An awful hair appointment. For a positive salon experience, there are a few red signs when it comes to your hairstylist.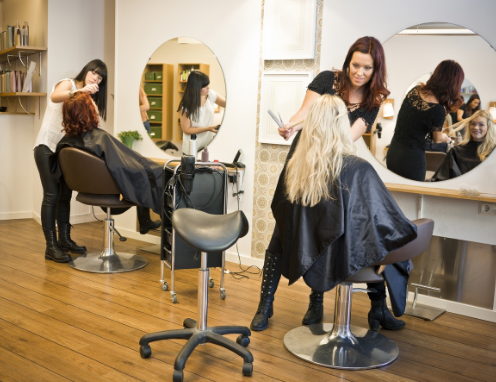 Is it the right time to say goodbye to your hairstylist? If the last time you visited the hair salon and were left with a bad, embarrassing haircut then, of course. Here is a list of five warning signs that you should ditch your hair stylist, as no one wants to leave the hair salon looking worse than when they step in.
YOUR HAIRSTYLIST TALKS TOO MUCH
Do you have a  hairdresser who talks way too much and is blank about how to multitask? Talking continuously with no hands on your hair means you are wasting additional time in the salon. Besides, your stylist is probably talking about everyone else's business, so see how much gossip you give them.
YOU KNOW MORE THAN THEM
Things are changing every day. Extensions are advancing, fewer women are getting relaxers and more people are going natural, but your hairdresser is not keeping up with the times. If your hair stylist has no idea about the new trends or lastest terms, you should break up with her and start looking for a new one.  
THE PHONE IS ATTACHED TO HER HAND
No matter whether is it an important phone call, an Instagram or a text, when you are in the chair, complete attention should be paid to you. A hair stylist who is constantly on her phone tends to be abstracted, especially when their responsibility requires hands to be free at the time attending the client.
YOUR HAIR IS DAMAGED
The main point of paying a hair stylist is because they are experienced and hold an expertise in caring for your hair. But if your hair is still damaged or becomes damaged, after visiting a stylist, then there is no point in continuing with the stylist. Rather look for a new hair salon in Miami.
OVERBOOKING OF THE CLIENTS
There is nothing annoying than having an appointment of 10 am and not getting the chair until 11 am. Even worse, you are sitting and waiting in the chair for next 30 minutes while your stylist finishes up another client. If your stylist doesn't respect your time, then there is no point to spend your precious money on them.
You want a stylist who can value your time because of your time valuable.
If you have experienced any of the above points, it is absolutely the right time for a new stylist at a hair stylist in Miami. There is a number of amazing hair stylists out there.  Thinking to fire your current stylish, you can definitely find someone better.