Summer has definitely and finally arrived, and if you are looking to find a bit of inspiration for your upcoming travels, or if you simply haven't yet chosen where you will be sunning yourself this year, here is a list of beaches that provide sun, surf and leisure to please all your senses.
Wherever you choose to go, remember that you are bringing the weather with you, and don't forget to pack your best mood and your adventurous spirit. Vacation time is all about making memories to keep you warm when the snows hit the streets again.
Fly to Fiji
Fiji is a collection of about 300 islands in the South Pacific – in other words, you can visit a different beach each day and still have countless more to see. In fact, you would need to dedicate a significant part of your life to experience all the wonder that is Fiji. Here are a few beaches to get you started though: the main island, Viti Levu, is home to Natadola Beach, which is amazing for those who are looking to snorkel. It is also perfect for swimming in every condition, so you will truly be able to spend as much time in the water as you'd like. If you would also like a scenic backdrop to your sunbathing, then the Liku Beach at Tokiroki Island should be on your list.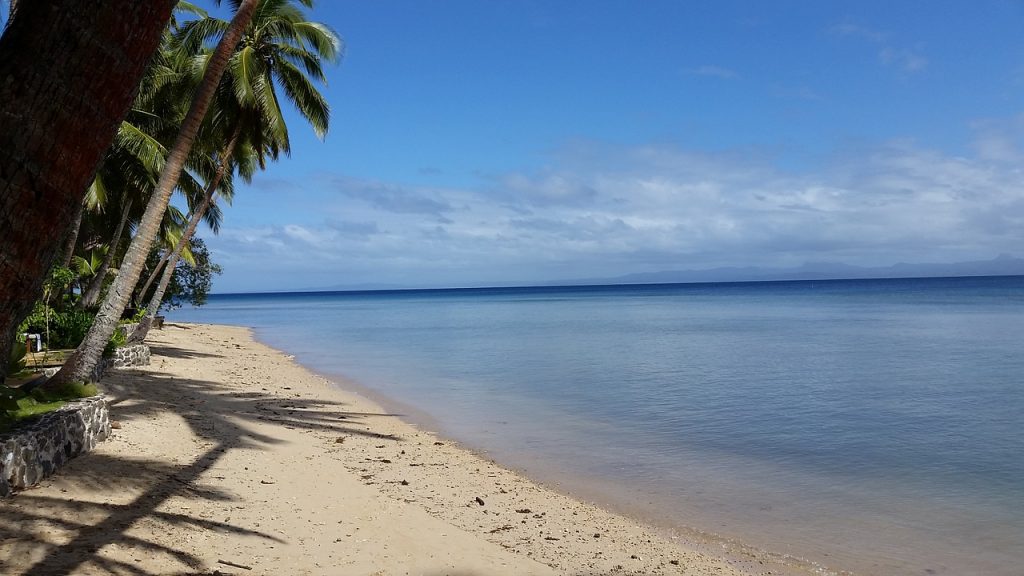 Bathe in the Bahamas
The Bahamas sport even more islands than Fiji – over 700, basking in the sun shining on the Atlantic. Sandy beaches and breathtaking sunsets are definitely the first thing that comes to the mind of many when you mention this country. Here, you can find a beach for every activity – from diving to snorkeling and simply soaking in the rays. There are also numerous luxury hotels you can check into, many of which have their own private beaches and lagoons, where you can enjoy both privacy and a wide range of beach activities. You should also know that the weather is nearly perfect every single day, so you won't make a mistake in heading out to the islands any day of the year.
Beautiful Bora Bora
Bora Bora is rather smaller than the two collections of islands already mentioned, located in French Polynesia. It is known as the most romantic island of all, and many call it a honeymooner's paradise. It has also been elected the most beautiful beach destination in the world several times. The coast itself is not long, and runs for about 18 miles, but it will dazzle you nevertheless. Matira Beach is the place to visit, for sure. You can also visit the turtle sanctuary or go shark feeding, if you are up for an adventure. There are also amazing bungalows where you can stay, right on the water itself. Some even have glass floors, allowing you to truly feel one with the surroundings.
Contemplate the Caymans
The Cayman Islands are among the Caribbean's most scenic destinations, and Grand Cayman is where you want to be. The temperatures are great all year 'round, and the waters are fantastic. You should also take the chance to visit Stingray City, where you can swim with these majestic animals, and pet them if you have the courage. There are also several fantastic scuba diving sites, but the Cayman's are also perfect for lying on the beach with a cocktail in hand, contemplating the meaning of life and your next move in life.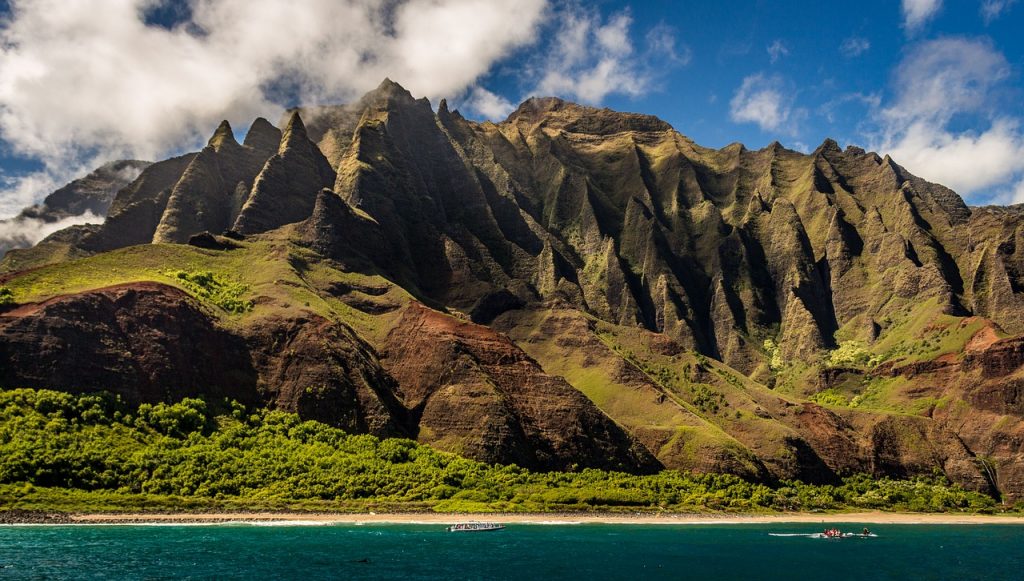 Head out to Hawaii
No list of perfect beaches would be complete without the fiftieth state. Hawaii is a surfer's paradise, home to some dazzling sunshine and the most amazing waves in the world, some would argue. The island has much to offer apart from its coastline as well, if you are in the mood for some exploring. While there, make sure to visit the Waipio Beach, with its black sand and feeling of romanticism. If you plan on trying out your hand at surfing, make sure you take a lesson or two first, and don't overestimate your skills.
The Amazing Algarve
The Algarve is a true Portuguese gem. Its wide variety of beaches has something to offer for everyone – whether you are looking for an amazing all inclusive deal, a small hidden village to get away from the world, or a beach where you can ride the waves, the Algarve has it all. The locals are extremely friendly, and the seafood is simply amazing, so make sure you try as much of it as you can! The wine is excellent as well, and you can enjoy it in the kind shade of the Algarve.
We hope you are ready for you beach adventure – happy travels!