A healthcare plan acts as a perfect companion during a medical emergency. Such a policy offers coverage against high medical costs, thus providing a high degree of financial protection.
The benefits of a health insurance plan are many. It helps in safeguarding your finances and allows you to focus on a speedy recovery. You do not have to worry about making last-minute arrangements for finance. Here's a 10 minute ideas quick guide for you.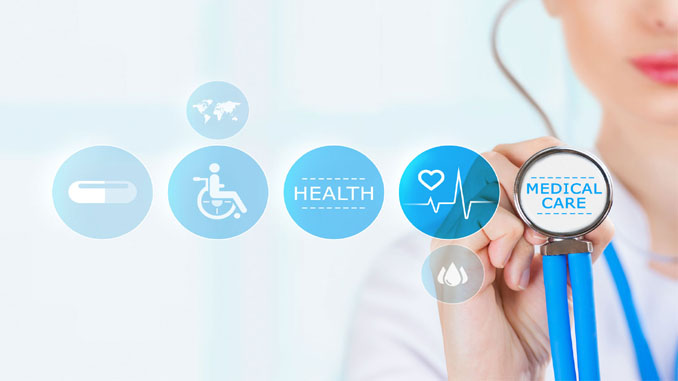 Following are four major benefits of a health care plan.
Coverage against medical inflation: Medical inflation in India is currently around 15% per annum as compared to the rate of 6-7% a few years ago.  In order to shield yourself from the brunt of the ever-increasing medical inflation, you may invest in a medical insurance plan. In an event of hospitalization, your insurance provider will pay for all the medical bills.
High-quality treatment: Since the insurance provider covers the cost of treatment, you may seek quality treatment from professional experts in the industry. You may seek the services of the hospital specialized in your disease. For example, you may visit the best cancer hospital in case you are suffering from cancer.
Benefit of cashless claim: The popularity of cashless claim plans is increasing by the day. According to such an arrangement, the insurer settles all the medical bills with the hospital. You, therefore, do not have to scamper around arranging funds. You may get admitted at any of the hospitals in the insurer's network and avail of the best medical facility without making any payment.
Tax benefit: The good news is that you may avail of tax benefits of health insurance premiums paid. According to Section 80D of the Income Tax Act, 1961, you may claim a tax benefit of up to INR 15,000 on a mediclaim policy for yourself, your spouse, and your children if your age is below 65. You are eligible to claim an additional deduction of INR 15,000 if you cover your parents as well. The additional deduction could be increased to INR 20,000 if your parents are above 65 years. Hence, if you and your parents are below the age of 65, you can claim benefits up to INR 30,000, and if you are below 65 and your parents are above 65, you can claim benefits of up to INR 35,000.
A medical insurance plan, therefore, offers a plethora of benefits. You may invest in such a plan and enjoy peace of mind knowing that you are covered at all times.
Working mechanism of a health insurance policy
Many often believe that the process of making a health insurance claim is a cumbersome task. This, however, is not true. The entire process is devoid of any difficulties, thus ensuring an easy and smooth experience.
Once you are diagnosed with a particular medical condition or a disease, you may visit your nearest hospital. You either may opt for a cashless health insurance policy or may choose to be reimbursed for the medical expenses incurred.
In order to avail of the cashless benefit, it is necessary to get admitted at the any of the hospitals in the insurer's network. You may display your health insurance card and fill a pre-authorization form. The hospital then forwards the form to the insurer. On successful approval of the application, the hospital receives a go-ahead for your treatment. You may then enjoy the benefits of a cashless plan.
Reimbursement, on the other hand, requires you to settle the bills with the hospital. You may later claim for reimbursement of all the medical expenses by submitting the relevant bills and documents. The insurance provider will assess your claim and then reimburse the amount.