Are Modular Buildings the Future?
For a long time, modular buildings have been increasing in popularity on a yearly basis. Although to most people there are no immediately obvious reasons for this, there are actually a host of reasons why modular buildings are swiftly becoming the most popular option in construction when compared to traditional methods.
Modular Buildings: A new concept?
The majority of people haven't heard of modular buildings, but that is not because they are a new concept. In fact, the concept of prefabrication is anything but new; examples of buildings being constructed in one location and then transported to another stretch back hundreds of years. The first example of prefabricated apartment buildings on record are those invented by John Alexander Brodie. These were constructed in 1906 in the city of Liverpool. To say it succinctly, modular buildings are not a new concept, they are just increasing in popularity.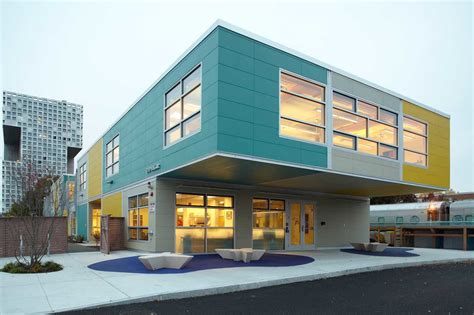 Modular Buildings: The first bout of Popularity
Despite modular constructions becoming more popular now, there have been numerous occasions in the past where they were extremely popular.
Modular housing first became popular just after World War II. Just after one of the most infamous periods in history, there was inevitably a great need for rapid, flexible and sturdy construction methods; there was no time to construct traditionally when so many people were desperately in need of housing.
Modular Buildings: Why they're popular now
As we briefly mentioned, modular buildings are as popular as they have ever been at the moment. But why are they so popular at the moment and why is the popularity still increasing?
One reason for the current popularity is that time is a precious thing in all of our lives; we like things to be fast, and we can't help but be frustrated if something isn't as quick as we want it to be. As we demand the best possible result in the smallest possible time, modular buildings is an option that we now often turn to; modular constructions often take 50 – 70% less time than a traditional construction.
Modular Buildings: The advantages of going modular
Construction is quicker
There is one main advantage of modular construction that makes it the oft-chosen method of construction that it is now: the construction can be completed significantly quicker than a traditional construction. Whilst you might be waiting for months for a traditional construction to be completed, you could realistically be waiting mere weeks for a modular construction to reach completion.
It is cheaper
Despite the need for quick construction methods, there is also one other consideration that often impacts on the decision-making process: the price. Fortunately, modular constructions are a fraction of the price of a traditional construction. This means that not only will the work be completed in very little time, the resulting property will also not have 'broken the bank'.
Weather doesn't impact construction
One of the reasons that traditional constructions take so long is the weather. As you're probably abundantly aware, bad weather can arrive at any time. This means that traditional constructions will not be able to take place. Progress will be halted, whilst the price continues to rise. As modular construction elements are created in a factory, weather is guaranteed to not have an impact on the amount of time it takes to create your new property. Due to this, the project will be cheaper. Not only will it be cheaper, it will be completed significantly faster than a project that can be easily impacted by the horrible external conditions that can be found worldwide.
Modular Buildings: Conclusion
To conclude, it is obvious why modular buildings are so popular; construction is cheap, fast, and impacted less by the environment.
This article was written by Jack Mitchell with useful information from Thurston Group. Jack is a Yorkshire lad who loves reading, films and the great outdoors.