Transferring money today from one account to another has been one of the very easiest tasks. Whether you transfer to pay your monthly bills, or you transfer cash to a friend in need, in both the cases if you can transfer cash you can clear any pending payment easily.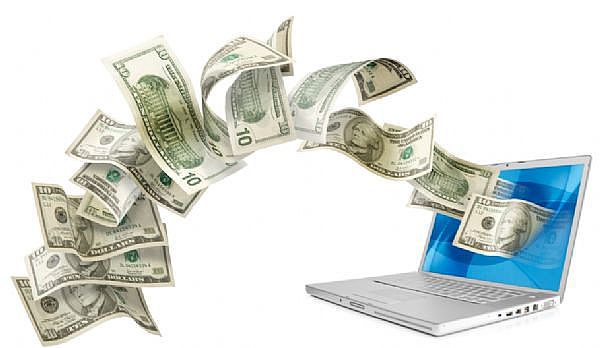 There are a lot of benefits of transferring money. If you are a lazy person, this is the best way to benefit yourself. Some of the benefits are:
Speed: Nobody wants to waste their time on anything. People have become so centralized that if they want something they need it at the same moment. Same comes with the money transfer. Imagine, you have a friend, and he is in trouble. He does not have enough cash reserve to help himself. How will he get out of the trouble? You can help him if you transfer cash online. The most important benefit of Online transfers is the speed of processing. If we talk about the conventional methods of transferring cash like check and money orders, they will take a lot of time in the processing. Checks took five to six days for clearing and money orders could not be estimated. The speed by which you can transfer the money into someone else's account is the best thing that online transferring offers to everyone.  You can manage your account and pay your pending bills in a click without even have to step out of your place. This helps you in avoiding the late charges that may come up if you don not pay your bills on time. With this method, you can bypass the old-fashioned ways of transferring money.
Secure: When you use a check to transfer cash, the biggest issue that you will face is the security issue. Sending a check through the mail is very risky. What if it is lost? What if it never reaches to the person it was supposed to reach? If you lose the check from the mail, the thieves may have your account number and the entire details and possibility is you may drain your account due to it, another issue is you will have to pay the late fee charges and face inconvenience. What if you had an important transaction to be done, and your client is waiting for it, and somehow you did not. What impact will it cause to you? Your client will take it for granted, and you may lose the chance of dealing in the future. To avoid such issues, it is always advisable to use online money transfers.
Flexible: The best part of using online transfer is the flexibility. You can link all your accounts to one single account and manage it from theirs. You can transfer and save money from this account and verify it at the same time. Yes, it takes a little time to link your accounts with the other one, but once this is done, you are just a click away to handle your accounts.