When it comes to ensuring the proper safety in your house. You make sure every place that has included in a safety zone. But, the place you need to ensure the utmost safety level is the pool in your house. Also, If you live with your family and having children, it becomes more important to make sure the poolside is completely fenced with solid material. In case, you have not installed the pool fence, then you should immediately add this safety element to your pool.
If you have recently moved into your new home with pool installed or you are planning to have a pool in your house, it is necessary to make sure you also install a proper fencing around them. There is a wide range of materials, designs, and styles of fence such as chain link fencing, iron link fencing and many more. As you are going to fence your pool, an iron fencing is a great choice.
However, here are some of the important factors about installing the fence around the pool.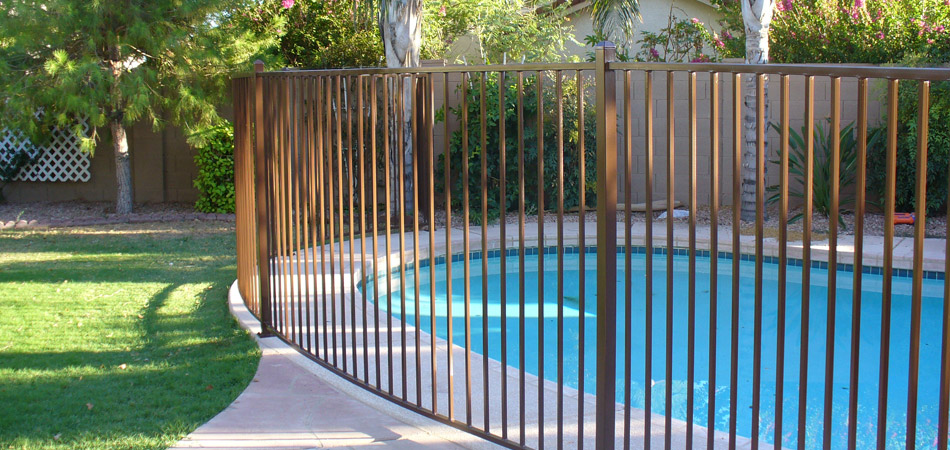 Ensures the safety
Safety is the major consideration for all of us, especially when you are having young children who may be learning how to swim. Also, there can be another member of your house who does not know swimming. So, fencing the pool from solid fence material can be the satisfactory solution for you.
Adds privacy
Having a fence around your pool can add a level of privacy that is necessary. If your pool is surrounded by the solid fence, it is difficult for neighbors to see through. If you are kind of a person who gets self- conscious while swimming in the suit, then, installing a pool fence is a perfect idea.
More convenient
You must know that it is not always convenient using pool net or cover to protect your pool. This sometimes gets tedious and irritable to replace the net every time. Installing a pool fence enables you to get rid of such difficult task that ultimately saves your time. Also, to make it safer, you can choose child-proof locks to ensure your child does not enter the pool in the absence of you.
Easy to install
There are expert installers who pays utmost attention to making the installation sturdy and durable. They are able to install the strong fence around every type of area whether its sloping hills, grassy or landscaping area. Many fence installer even wraps up the project within few hours that even prevent you spending much time on such project. They not only work effectively but also make sure the attractive appearance.
Protects your pet
Pets are another naughty member of your house that can enter the pool. Although there are pets who know the swimming, many do not. In such case, you can customize your pool with vinyl fencing that is biting or clawing resistant. You can also install pool fence of 5 ft or above that is difficult for your pet to jump.
Various designs
There are a variety of fence designs and styles available in the market so that you can choose your favorite one. You can install ornamental aluminum fencing that is most common fencing type and sturdy too. There is another popular option is PVC fencing that provides the utmost privacy level.
To Sum It Up
You need to protect your house from any negative affair that can harm you and your properties and pool is definitely one of them. So, make sure you are providing the sufficient safety level. Fencing your pool is the appropriate decision in order to ensure the same.