According to the President of the Tennis Federation of Kazakhstan, the results of the quarterfinals of the World Group stage proved that no one can beat Kazakhstani team in Astana
"During those seven years that Kazakhstani team is participating in the Davis Cup World Group, we lost only one match in Astana. It happened in 2013, in a match against the Czech Republic, who won the tournament that year. So, technically we lost to a champion. And today we managed to prove once again that no one can beat Kazakhstani team in Astana. I congratulate all the fans on this important, brilliant, and early victory! Thanks to their fantastic support, we were able to crush such a strong team as Switzerland. It is still dangerous, even without Roger Federer and Stan Wawrinka; we were able to see that during the two last days.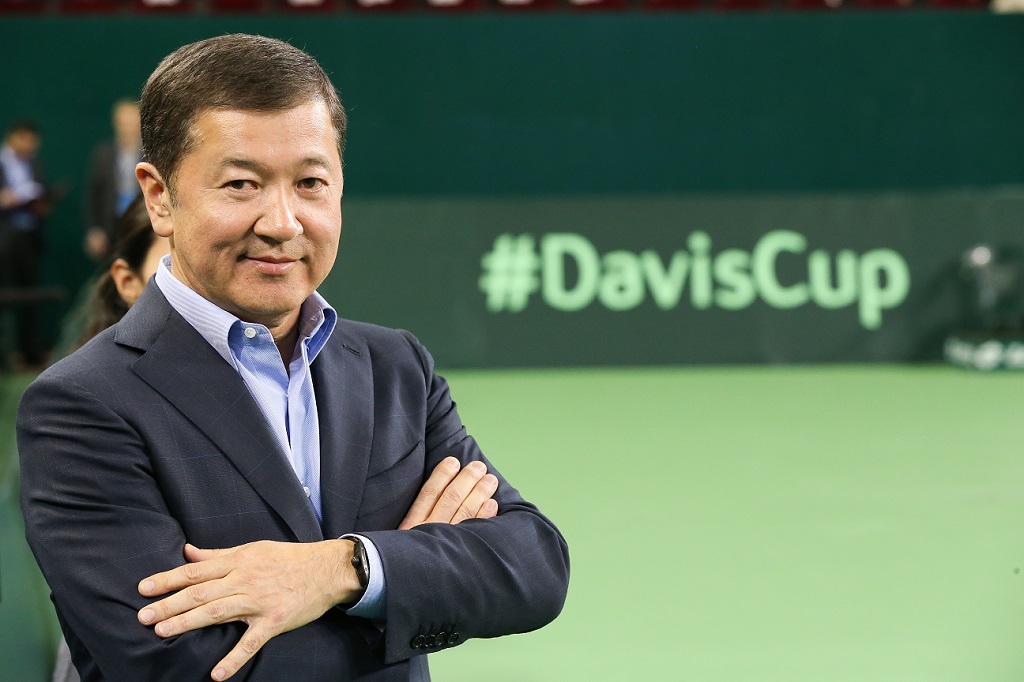 If we talk about doubles match, where Timur Khabibulin and Alexander Nedovesov played against Luca Margaroli and Mark Hoesler, then you all will remember how the duo from Switzerland gained confidence after evening the score. There was tension. I'm glad that Khabibullin and Nedovesov still managed to beat the opponents. I was particularly surprised and happy about Timur's play. He took the leading role in this match. In the decisive moments, he managed to prove himself. His serves were simply gorgeous. And during the fifth set, Alexander confirmed his high level of tennis skills. Both of them did a great job, especially when the score was 2-2 and they did not crack psychologically, even though the Swiss team was on the rise at that moment.
Yesterday Dmitry Popko won, today Timur Khabibullin did the same, and tomorrow Roman Khasanov will walk onto the court. This means that the Tennis Federation of Kazakhstan is cultivating the young tennis players in a right manner. All of them are our pupils, although Dmitry was born in Russia," Bulat Utemuratov said in the interview with Inform BUREAU.
Bulat Utemuratov has been the leader of the Kazakhstani Tennis Federation for eleven years.  He was the one to create the team of players for competing in the Davis Cup. Thanks to his efforts, the team Kazakhstan turned into top-class professionals who can beat even the strongest international tennis players. We look forward to the next round of Davis Cup, which is scheduled for April.