There are many international students who despite being eligible to study in world's top ranking universities, often are not able to be part of these prestigious universities. The most common reason is unavailability of adequate funds that can help to support higher education for such students. In case, of pursuing Bachelors or Masters in international universities, it is very essential for many international students to be aware of the various overseas education international scholarships available for them. The following scholarship information may be considered as tips to find the right overseas education scholarship.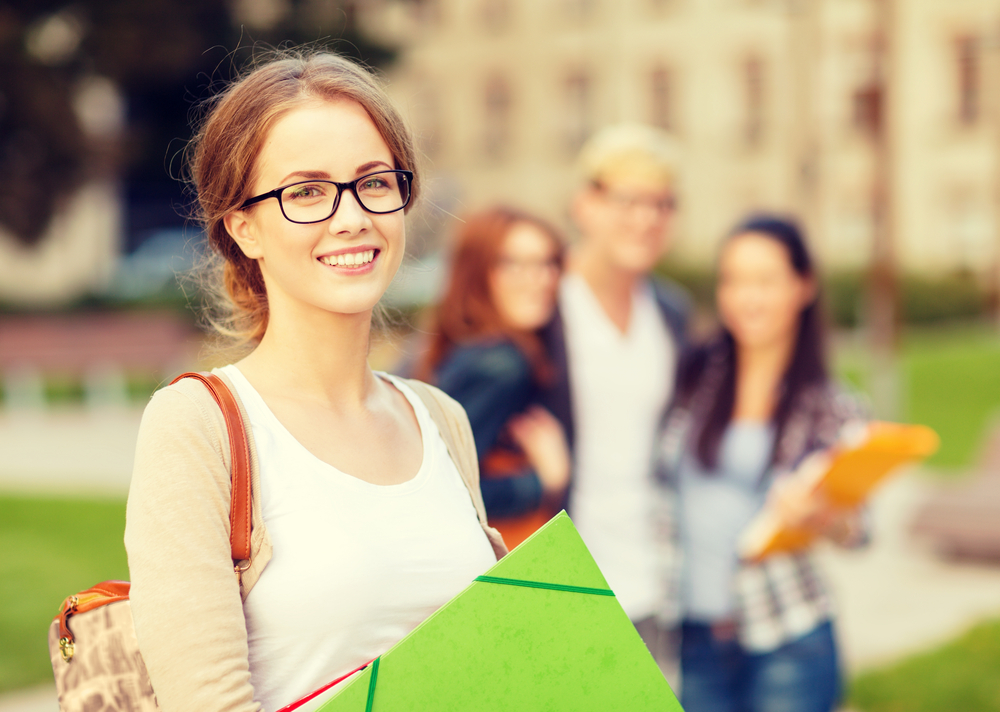 There are indeed many different types of scholarships available. Often students while applying for these scholarships need not have to prove their brilliant academic performance. However, again, the process of obtaining scholarship is certainly not quite easy. This is because; there are thousands of students who would be applying for these scholarships. The following scholarship tips can help students to apply for scholarships and get right scholarships to study abroad.
Tips to Find the Right Overseas Education Scholarship
The students are recommended to wait for the university to at first accept their applications. Once, the university application of the students gets accepted, it is only then the students can apply for scholarships. The university that would be accepting the applications of the students would check whether the students have necessary means to pay back the living expenses and tuition fees without the scholarship. Students who do not have such means of payment may then be granted with scholarships.
Students are required to know that obtaining a scholarship does not mean that the student would not have to spend on anything else at all. Even when the students have managed to obtain a full scholarship, partial scholarship will require to make payments for student accommodation, health insurance, transport, food and entertainment.
Students before applying for scholarships are recommended to go through the various scholarship details. In this case, students can make use of the internet to visit different websites informing about scholarships. Such scholarship websites can be consulted as they provide in-depth scholarship information that are offered by various private foundations. Students are recommended to go through the different details and then analyse the effectiveness of the scholarships considering the convenience of individual students.
Students are advised to act smartly on the process of obtaining scholarships. In other words, the students are required to take every possible opportunity that would come on the way of obtaining a scholarship. Every bit of help that would help students to analyse the scholarships is needed to be availed. For instance, it is worth to think twice before applying for scholarships that would only be covering costs of books.
The students must carry on with in-detailed research that would help them to apply for as many grants as possible. So, it is indeed essential for students conduct research regarding the various options and prepare a list of scholarships where eligibility requirements matches with that of the student. The students are recommended to be sure of all the details that they are provided to avail the scholarships. This is because, all the information or the details provided by the students are to be well supported by documents like marksheets and certificates. It is always advisable to check with the scholarship availability requirements under supervision of an expert or an experienced senior before applying for scholarship.
While applying for the scholarship, students must have confidence in them. The students are recommended not to hesitate while voicing their own views. The views are to be relayed in a highly confident manner. For instance, the confidence has to be quite effectively exhibited when a university or the scholarship agency wants an explanation of the reason for availing the scholarship in a letter or essay format also called SOP, 'statement of purpose. While listing the achievements the students are advised not just to limit them to academics. The list of achievements must also include other achievements in the form of career experience, awards and other community works.
The students are recommended not to pay for any kind of upfront fees. Generally, no scholarship applicants would be requiring fee payment during their submission. It is also at the same time true that dropping for a university application does not mean that the student has obtained scholarships. There have been several instances where some scam companies have charged students for processing applications for scholarships and then they have disappeared. So, at this stage the students are required to deal with great caution.
Students are required to plan well in advance. It would be good for students to plan well in advance in case they are willing to pursue for higher studies in international universities by availing scholarships. At least, the students should start arranging for their educational financers two years prior to the date of application. The students are required to take aid of reputed student counsellors. Also, the application deadline must not be missed at any cost.
Application for scholarships has to be carried out quite meticulously. In case, of any scholarship offer, the students are recommended to keep all supporting documents to be ready and meticulously filed. The last and perhaps one of the most important tips to find the right overseas education scholarship is that of never to give up. Even when the scholarship applications get rejected, the students are advised not to give up hope. Other than scholarships there are also several other avenues like financial aid from family, friends or students loans that can finance educational pursuits in destined international university.