There are many amazing touring destinations in the Caribbean, attracting travelers from across the globe. St Barts, officially Saint Barthélemy is one such island here, which can be experienced as a tropical paradise with many wonders for the tourists.
The major activity for the travelers to consider at this place is chartering a yacht and enjoying the exciting experience of cruise. It is not just a cruise, but can offer you many site seeing and sea sporting activities too. Thinking of celebrating a party out there in a cruise boat, there are options for that too. St Barts is simply an 8 square miles of pure glory with many luxury villas and restaurants serving all major international cuisine.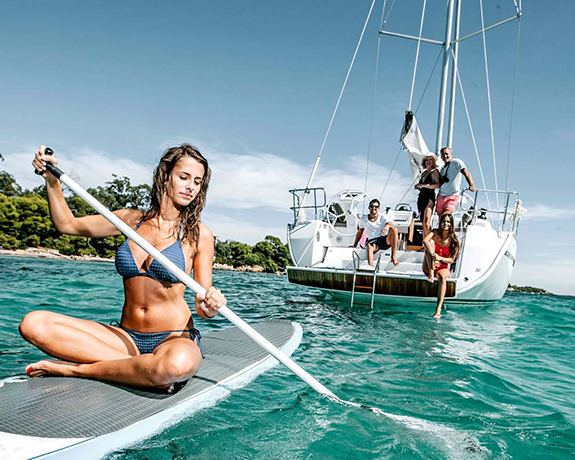 Yacht charter at St Barts 
You can see a lot of options on the bay to choose the right one for you based on your budget and preference of comfort. There are also options to do advanced booking through online. There are many packages also to explore St Barts in full including an amazing charter yacht cruise, exploring the most sought-after destinations, and also enjoying the delectable cuisine here.
There are many retail shopping centers and designer boutiques out there and if you don't want to miss the excitement of night parties, it never ends here. You can explore the island as you need without any interruptions through a well-planned St Barts yacht charter rentals, from which you can also take home the most personalized experience and a handful of colorful memories. You can do charter rentals for as short as a few hours or for the entire day. Some of the best trips are;
Columbia Bay 
Columbia Bay is a wonderful beach at St Barts, which is also called as Rockefeller Beach or Colombier Beach. Spending time at the shallow waters and the sun-kissed beach can simply revive you out of all the stresses. There are many activities also to be enjoyed here and you can find fun even on planning to spend an entire day here.
Nikki Beach & Eden Rock 
There are daily yacht charter services to Nikki Beach and Eden Rock, which are located at the most renowned tourist bay of St. Jean. The place is known for its electrifying natural and man-made ambience, an ideal place for celebration and partying. This gorgeous bay features crystal clear waters and also ideal for activities like snorkeling or a fully relaxed sun bath out there on the beach.
Tintamarre Island & Orient Bay 
The Tintamarre Island and Orient Bay at St Martin has it all set for you. St. Martin is considered to be one of the best beaches on the entire island. For those who want to relax to the fullest, this is an ideal destination to be at. There are many exquisite restaurants there to dine out and you can also explore many engaging water sport activities here.
There are massage parlors and spas for health, and there are wonderful opportunities for shopping too. Tintamarre Island is another place to explore, which is known as a peaceful haven spreading across about 100 hectares amidst the ocean. You can forget all your worries and just get dissolved in nature.
Choosing a good St Barts yacht charter rental is the key to enjoy all the above destinations and activities to the best. As there are many such providers, you need to do a base-level research to identify the experience and expertise of each providers and also compare the packages and activities to book the best.