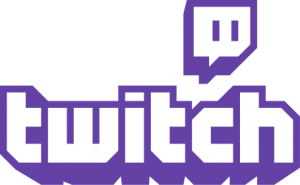 Photo by Twitch Interactive, Inc. Public Domain
You will almost certainly have heard by now about the streaming site Twitch.tv and its popularity within the gaming community. Just to refresh your memory, Twitch acts as a platform from which people can stream a live feed of themselves playing their favorite games on PlayStation, PC or Xbox; as well as providing a whole range of different tools over on Twitch Creative. This great addition to the platform gives users enormous scope when it comes to creating specialized video, and it can even be used to add streaming content directly to WordPress sites with the help of a handy plug-in.
Photo by PokerStars Blog
By far, the most popular streaming channels on Twitch are those that concentrate on video games, however other niche subjects are starting to build real followings too. These range from cerebral occupations such as broadcasting live online poker games, which can be found on channels from Arlie Shaban and Peter808, to the creation process of original artworks, such as those on zLadyLuthien and KillerNEN's channels. The possibilities are seemingly endless, and the Twitch community is growing and developing day by day.
So, what's the best way to add Twitch to your WordPress site? There are several Twitch plug-ins that have been developed specifically to use with WordPress, allowing you to embed Twitch streams, status indicators and more to your page. Here are a few examples of WP plug-ins from different developers that will allow you to bring your Twitch channel and WordPress page together in perfect harmony:
Twitch TV Easy Embed
Content creators StreamWeasels produce WP themes and plug-ins that can enable you to seamlessly integrate your Twitch content into your WP page as much or as little as you want. The team have developed the Easy Embed plug-in, allowing the user to embed multiple Twitch streams within a cycling widget on their WP site. These multiple streams could be based around a common theme, a collection of usernames or a Twitch team, and their appearance on your page is fully customizable.
StreamWeasels teamed up with fellow creators slick in order to create this plug-in, and the partnership has worked well. It is available as open source software and offers various levels of compatibility depending on user knowledge of HTML. Easy Embed does exactly what it says on the tin and provides an easy way in which to add Twitch streaming content to your WP page.
Photo by Unknown Public Domain
Twitch WP Pro
Twitch WP Pro has been developed in order to allow the user to add all kinds of different Twitch data to their WP page. This includes embedding streams, chats, profiles, online statuses and stream listings. The plug-in is designed to be easy to use with no in-depth knowledge of coding necessary in order to see it work well.
This plug-in is great for the professional streamer as it allows you to add a wealth of Twitch-related information to a WP site quickly and easily. It also provides collaboration opportunities with its partner feature, and makes your site look polished as it pulls through game art and profile pics. The plug-in's site lists rave reviews from a variety of different users and it isn't difficult to see why with Twitch WP Pro's superior coding quality and user-friendly layout. This plug-in is a great option if you're looking to bring a more complete overview of your Twitch channel to your WP site.
As you can see, integrating Twitch streams and information into your WordPress page is a simple and effective process. The inclusion of an up-and-coming social media platform in your WP page will increase traffic to both sites and therefore increase your online presence. The wide scope of activities streamed on Twitch mean that this isn't just an option for gamers, but for anybody with a passion or hobby they wish to share with the world.