Living in any large has its perks – there are a ton of options for entertainment at most hours, and you can find just about any service you could possibly need, whenever you need it. One of the services in the city that's available around the clock is locksmith service. Anyone can lose track of their keys, or find themselves locked out at any given time. If someone were to find themselves in this situation, many would simply pull out a smart-phone and search for the nearest emergency locksmith  to come help. It would appear that this easy option would never fail; however, locksmith scams are occurring more and more frequently, which indicates that we need to be more discerning of who we allow to take care of the job.
In recent a news article, a journalist spoke about how untrustworthy locksmith companies have been swindling customers, with goals besides simply picking locks. Many have been picking pockets of desperate customers with overpriced services. Some are not even local to the area, which is more than enough to raise alarm. Here are some ways you can protect yourself from scams, even in emergency situations.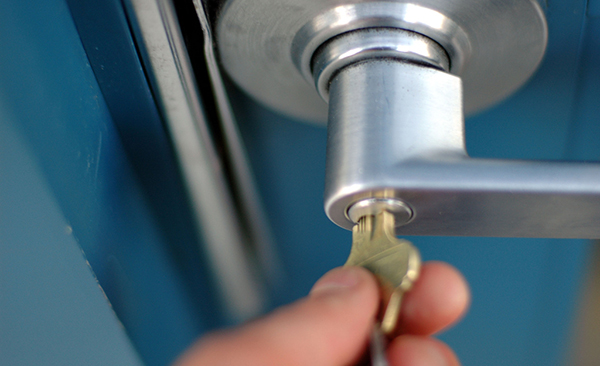 1. Check the Name & Address
While pulling up a search on your smart-phone for a potential locksmith, avoid any companies that do not list an address. This is the first major red flag that indicates the so-called business is an illegitimate company. Even if you do find an address listed, take the time to perform the extra step of looking up the address on Google Maps. Most of the time, you can do a "fly over" and pinch the screen to zoom in on the physical address. If the address looks like an abandoned building or open lot, you have found yourself a fraudulent locksmith.
2. Get a Quote First
If you are locked out of your car, or if you have lost the key to your front door, a credible locksmith can provide you with a solution first thing. With that in mind, they should also be able to provide you with a quote over the phone once you explain your situation to them. Consider this: a reputable locksmith who has experience and service capability should be able to give you an estimate over the phone before they arrive to your car or home. If they cannot provide you with a price during the phone conversation, it could be a potential scam, and you should end the conversation. Additionally, if they quote a price that seems extremely expensive (or unbelievably low), call a few other locksmiths to cross reference the pricing of what you need.
3. Ask For the Name Of The Technician
While you are on the phone with the locksmith, you should ask them the name of the technician who will be arriving to help. This simple request should not be too difficult to discuss; however, if they can't give you the name of the technician who will be assisting, you may need to reconsider their services. Once the technician does arrive, ask to see identification before they perform any work, and check that the vehicle they arrive in has some sort of company designation printed on it.
4. Check the Company's Website
Another easy way to identify a locksmith scam is by simply checking out the website of the specific company you are considering. If the website looks extremely basic and lacks a lot of vital information, it may be a fraudulent locksmith. Take some time to click around the site and search for contact information, browse through the list of services page and make sure it looks legitimate.
F. Aldea is Marketing communications consultant at Linked agency, an Ireland-based advertising consumer experience consultancy that improves agencies in the Ireland generate excellent client experiences.