Salzburg, a medium sized town in Eastern Austria, is a hot spot for tourists and travelling enthusiasts. Moreover, Salzburg is also a popular Christmas destination. Due to its beautiful baroque inspired architecture and countless historical landmarks, Salzburg makes up for a charming, even whimsical destination, especially during the cold season.
So, if you are Christmas enthusiast and wants to do something special this season, you should definitely consider going to Salzburg. Here are 5 things you can do in Salzburg this Christmas.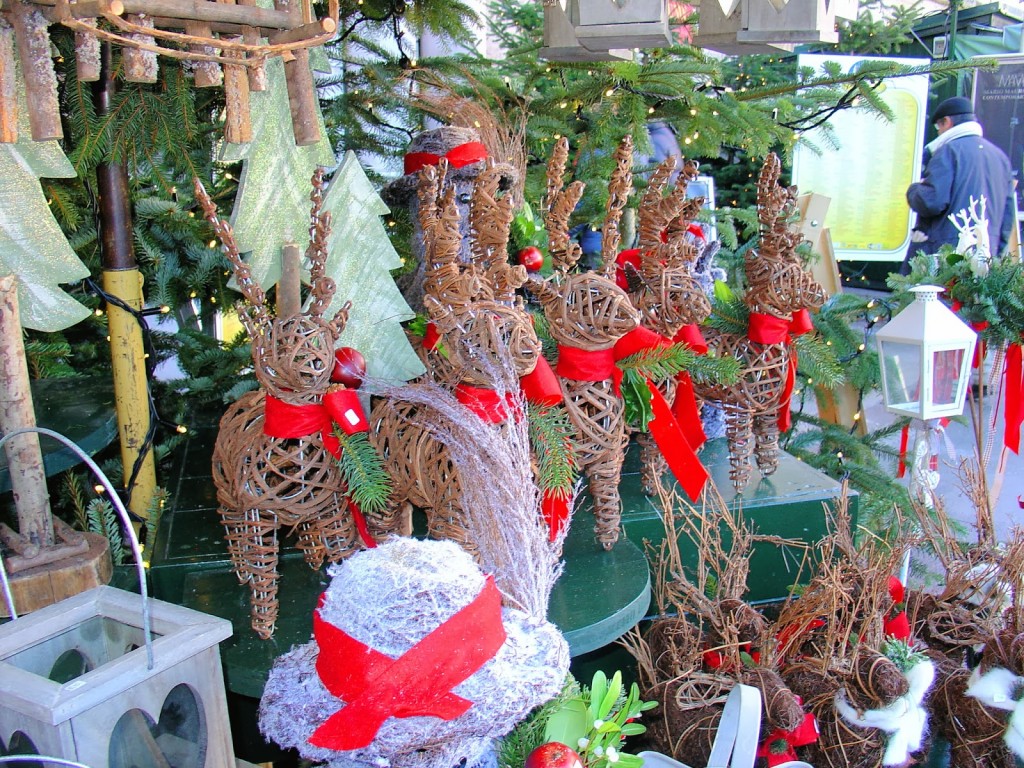 Visit the Old Town
Salzburg has one of the most authentic and best preserved Old Towns in the world. This historical landmark, boasting old merchant houses and buildings dating back to the 15th century, is a perfect place if you want to do something special this Christmas season. While Salzburg is a whimsical town in it of itself, this thing applies especially to the Old Town, for obvious reasons. Go enjoy the shiny Christmas light effects and play and walk around in the snow with your loved ones while enjoying the wondrous, rustic sights. There is nothing in the world more Christmassy than this.
The Salzburg Christmas Market
From a historical stand point, Salzburg has a long tradition of bakeries and merchant houses. In honor of their rich past, The Salzburg Christmas Market is organized each year, from the 17th of November up until the 26th of December. The market is filled with skilled cooks and craftsmen who delight the visitors with the most elaborate Christmas ornaments and delicious Christmas cookies, sweets and other types of festive foods. This is the perfect place to get in the mood for Christmas, so make sure to not miss it if you happen to be in Salzburg.
The Salzburg Christmas Market takes place right in the center of Salzburg, in the Old Town square. If you are travelling by airplane and do not know how to reach it, make sure to contact a cheap Salzburg airport taxi service.
Christkind's Visit
With all the Christmas-themed parties and activities that the locals organize every year, it is no wonder why Salzburg is one of the best places to spend your holiday season in. While strolling through the town, you will notice the Christkind, a winged creature accompanied by a few feathered beings. These peaceful beings will bless the visitors and enchant them.
The Krampus
Another Christmas themed event is the visit by the Krampus, an evil spirit which punishes children who were naughty throughout the year by gifting them a lump of coal. An unpleasant being, for sure, but it surely adds to the overall Christmas atmosphere. He is usually accompanied by St. Nicholas, who rewards the children who have been good and listened to their parents, and you can find him throughout the day in Salzburg's Old Town.
Concerts at St. Peter
If you are a fan of classical music, there is no better way to get it than by visiting Salzburg during Christmas. Between the 25th of November and the 21th of December, Salzburg organizes classical music concerts, where you can hear the music of famous composers such as Strauss and Mozart. Besides visiting the Christmas Market, there is no better way to get into the Christmas mood.
As you can see, Salzburg is a magical place, perfect for spending the holiday season with your friends and family. Make sure to book a flight as soon as possible, because it would be a shame if you missed their Christmas events!